We are happy to announce that we now carry the Puffco Peak Smart Rig in Black, as well as Neon Lightning! In addition to the Smart Rig, we also have the Puffco travel kits, and extra atomizers!
The travel pack is the perfect companion for the dabber on the move. The pack includes:
– Carb Cap Tether to keep a lid on things without the worry of it falling off.
– Backpack to store a dab tool & cotton swabs.
– Splash Cap to keep water where it belongs, and protect your peak from falls.
– Atomizer Cover to bring the whole look together.
Here's why you should add this to your lineup…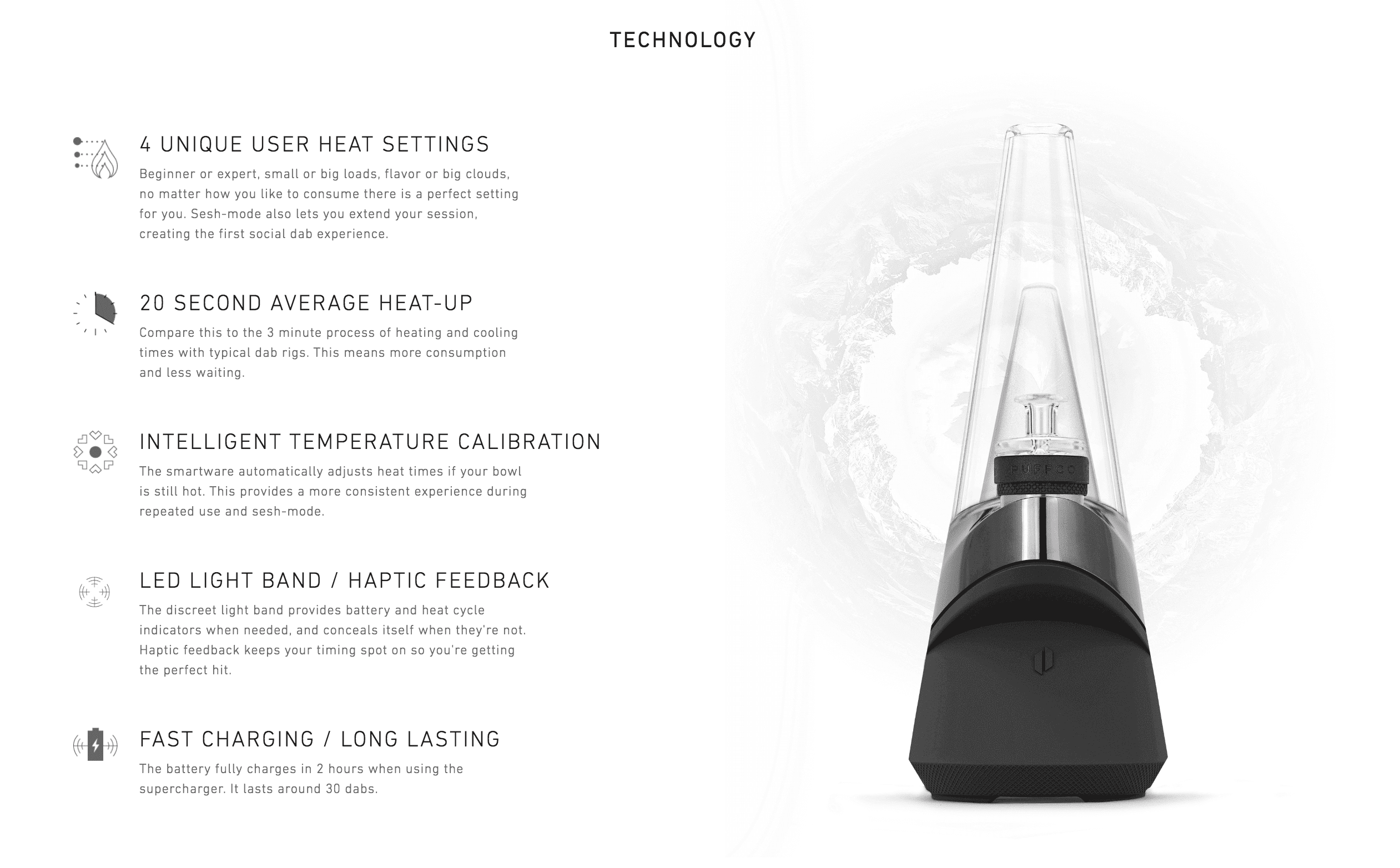 Fun fact about The Peak!, it can heat at the perfect temperature to vaporize CBN from your concentrate. CBN, also known as cannabinol, has a very sedative effect and can aid with insomnia.